Click on SITE MAP to navigate other pages LINKS PAGE CONTACT DAVID
..................................................................................................................................................................................................
Welcome to the Home Page of comedy entertainer
D A V I D ST J O H N
More than a comedian!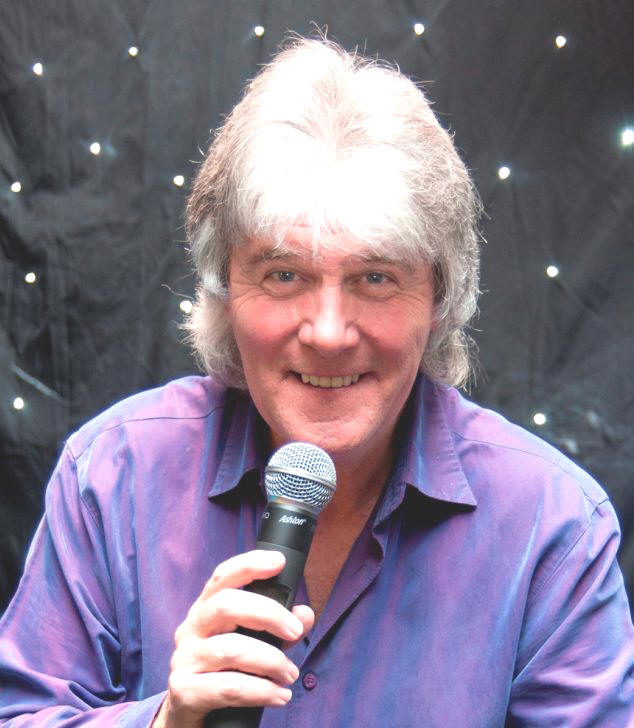 Probably one of the most versatile comedy entertainers in the U.K. today! Originally from Southampton, but now based near Birmingham in the West Midlands - working across the country. Offering fast-moving stand-up comedy plus impressions, vocals and always adapting his act to suit the type of venue. Club circuit, hotels, corporate, golf clubs, weddings, holiday centres, cruise work and much more is covered. David's stage act is a good mix, suitable for all age groups, including topical gags straight out of the morning papers! With prior information, he can also 'personalise' some of the comedy e.g. company product/services, plus mentioning any 'characters' in the audience (diplomatically of course!).
He has an amazing background in showbusiness, having started out as a ten year old rock and roll singer, in his home town of Southampton. This was followed by being lead vocalist and frontman of several pop groups, throughout the Sixties and early Seventies, before going solo in 1972. You can read all about this on several pages, within this website, as well as getting an insight into those Golden Days of UK music makers - just check out the Site Map for more information. You might be surprised by the amount of webpages, but they cover a very wide spectrum, and strongly linked to what David can actually do in any type of show.
David can work either self-contained and if musicians are available he can also incorporate some 12 string guitar, and excellent blues harmonica into the act, apart from the main comedy content. David also spent a number of years working on the Thomson Hotel circuits in Tunisia, Greece and Sicily as resident entertainer. He also produced variety shows, using local entertainers as well as visiting imported UK based cabaret acts.
David also undertook responsibility as entertainments manager at several top hotels, with the added bonus of being able to speak conversational French and Greek, plus snatches of a few languages, so communication is no trouble with this good all-rounder! He is experienced in cruising work, around the Caribbean and Mediterranean, with his comedy act, plus hosting onboard quiz nights, having himself been a very successful contestant on several top TV quiz shows - some 34 appearances so far! Read all about his amazing background as one of the U.K.s most prolific quizzers via Site Map. July 2014- validated in the Guinness Book of World Records, with most TV quiz show appearances! David has also published his first book, which tells of his thirty odd years of appearances, and you can click on this link below for more information.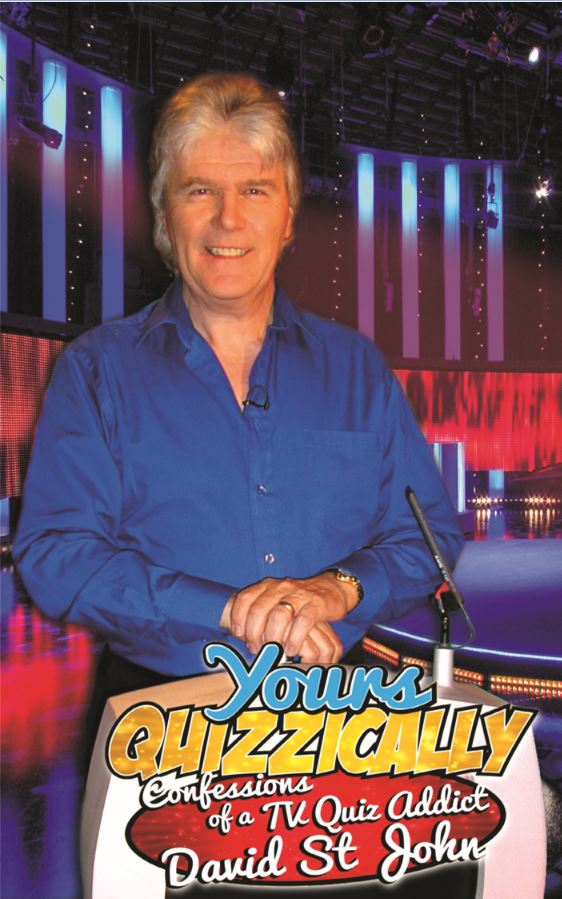 www.davidstjohn.co.uk/yoursquizzically.html
See: www.davidstjohn.co.uk/blog2013.html
www.davidstjohn.co.uk/blog2014.html (Link to video-clip from this ITV documentary)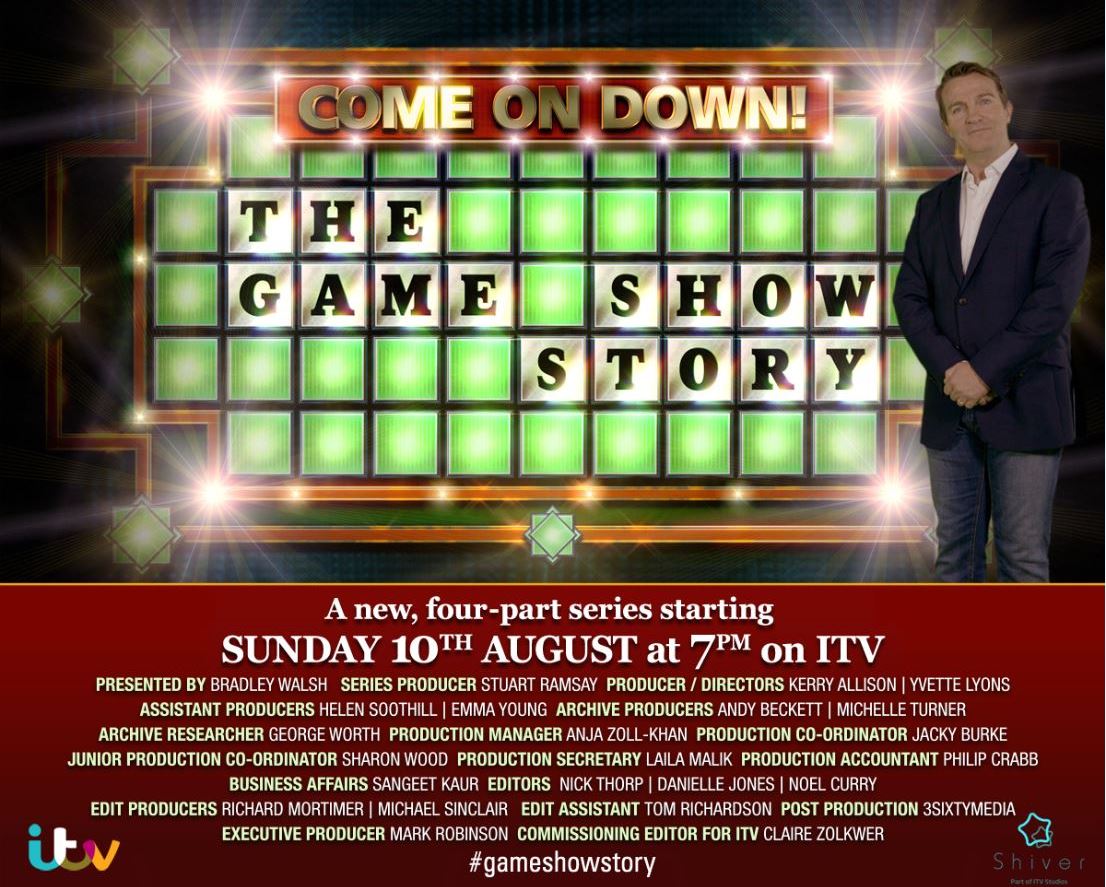 Plus:
www.davidstjohn.co.uk/blog2015.html
Link to BBC Midlands Today video-clip)
David has worked for most of the top leisure companies including Butlins, Warners, Haven, Thomson, Airtours etc, and is the ultimate professional – on and offstage. Also, he is the perfect choice as Comedian/Compere/Host for any type of show, running a very smooth night, adapting to any situation! David St. John has a variety of different comedy acts and routines, varying the material to suit all types of audience, so you can book him with the utmost confidence. He can also supply a list of established agencies who have booked him over several years, in case a reference is needed. In addition to a 'normal' comedy cabaret spot (50/60 mins) David can also extend his act to cover a full evening with add-on vocals, background music and even a 'mini-disco'. This 'one man show' is cost effective for smaller venues/tight budgets, and he will adapt the material to suit the occasion/theme eg Xmas shows, St Patricks (Irish style) Remembrance Sunday weekend and much more. British Legion and Ex Services Clubs also include a mini 'Last Night Of The Proms' in amongst military gags, nostalgic music and many more themed segments. Private house bookings are also popular- especially 'surprise' appearances and customised where necessary. Masonic functions are also well-suited, and this is a recent e-mail (February 2016) from the organiser:
"David was the after dinner entertainer at our recent Lodge Social Weekend held in Dorking. This was an intimate gathering of nearly 50 guests. David's stories were clean and funny, and which were well supported by a range of songs. What put David a cut above other entertainers was the range of in-depth knowledge he had on every topic that arose. He was a major contributor to our successful event"
For a detailed description on the many talents of David St John, then click on this link below:
or
Go to SITE MAP to find out much more!
*Please note that this website contains a number of different webpages that cover the Southampton music scene plus links to many more aspects of the Sixties. You will need a lot of time to read through them but your feedback is welcome*
This is a direct e-mail link below although most stage enquiries are usually negotiated through established agencies around the UK. Please be aware that any private genuine enquiries will be subject to scrutiny, full confirmation and legally contracted if bookings are made so please - no timewasters! Video clips available on request.
LAST MINUTE-LATE BOOKINGS -LET DOWN SERVICE!
If you have found this webpage by searching for an urgent imminent date to fill, then please get in touch now! Subject to availability- I may be able to cover the booking or pass you onto a fellow entertainer or one of my regular booking agents if I am not able to help.
...................................................................................................................................................................
Try this show: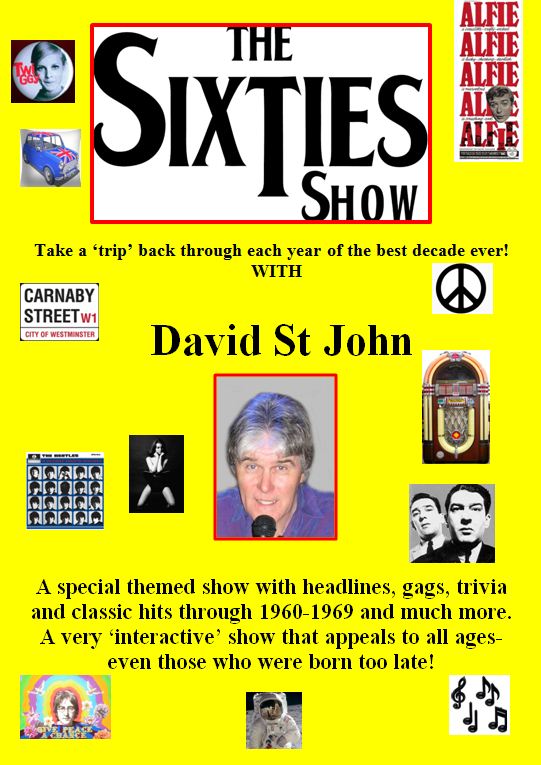 A fascinating journey through each year of the Sixties as David combines his many talents of comedy, impressions and vocals plus TV quiz show background as a contestant -see TV quiz shows webpage via Site Map. A great mix of news, television, movies, gags with no 1 hits of each amazing year as well as more fun for the audience as David throws out questions plus getting some thrown back for more interactive fun. The songs get everybody joining in and celebrates the whole decade in a really entertaining package. Mostly geared towards the mature 'Baby Boomers' but a wide age range also enjoys a glimpse back at the Swinging Sixties that will never be repeated as Great Britain ruled the world yet again. In addition, David can also slot in some extra comedy/vocals and even a 60s 'mini-disco' to make a real party night-even better when people turn up dressed for the occasion in the old clothes!
August 2012 by e-mail:
"Hi David
Just about everyone that came to your ' back to the sixties night ' had a thoroughly enjoyable time. We were well and truly entertained with music, songs, trivia questions and much more. Your knowledge of music from the period and indeed your general knowledge was outstanding. I am certain we shall want more.
David Neild"
Ye Olde Knowle Bowling Club Solihull Birmingham
.......................................................................................................................
Page Updated January 2017
copyright©David St John 2017
Areas covered:
southampton,uk,england,london,kent,brighton,norwich,norfolk,portsmouth,maidenhead,reading,barnet,oxford,enfield,bucks,beaconsfield,southampton,bracknell,croydon,weybridge,amersham,feltham,windsor,uxbridge,winchester,barking,ilford,canterbury,
luton,colchester,woking,chatham,ipswich,swindon,stevenage,cambridge,milton,keynes,essex,harrow,sevenoaks,crawley,sussex,london,south,east,anglia,midlands,central,england,south,coast,wales,birmingham,bristol,manchester,liverpool,
oxford,glasgow,edinburgh,york,leeds,northampton,derby,brighton,norwich,ipswich,newcastle,nottingham